Pokemon Violet - Nintendo Switch
Save

Liquid error (snippets/product-badge line 32): Computation results in '-Infinity'

%
Welcome to the wide-open world of the Paldea region
Catch, battle, and train Pokémon in the Paldea Region, a vast land filled with lakes, towering peaks, wastelands, small towns, and sprawling cities. Explore a wide-open world at your own pace and traverse land, water, and air by riding on a form-shifting Legendary Pokémon—Koraidon in Pokémon Scarlet and Miraidon in Pokémon Violet. Choose either Sprigatito, Fuecoco, or Quaxly, to be your first partner Pokémon before setting off on your journey through Paldea.
Pick your path
There is no set path on your Paldea adventure, so you can weave freely through three grand stories.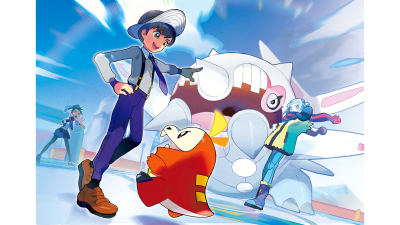 Victory Road
Along Victory Road, you will challenge Gyms in different locations and aim to achieve Champion Rank.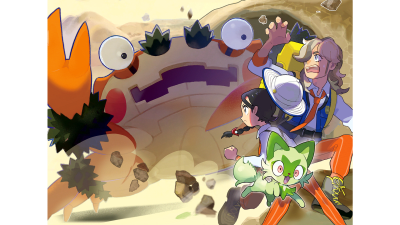 Path of Legends
On the Path of Legends, take on gigantic Titan Pokémon that guard rare ingredients.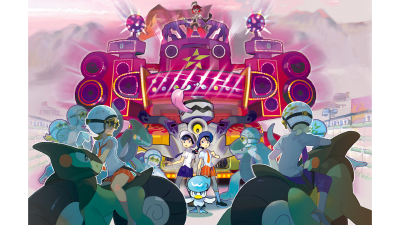 ★ Starfall Street ★
In ★ Starfall Street ★, you'll use the new Auto Battle feature to take on Team Star grunts from your school in order to reach their boss.
Which will you choose?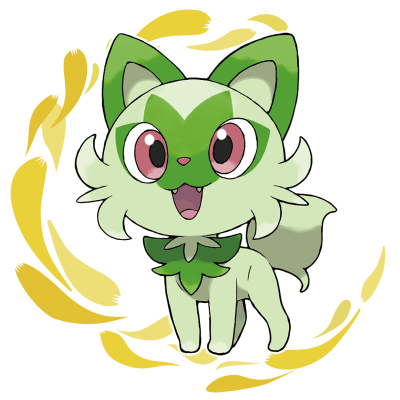 SPRIGATITO - The Grass Cat Pokémon
Capricious and attention seeking, it may sulk if it sees its Trainer giving attention to a Pokémon other than itself.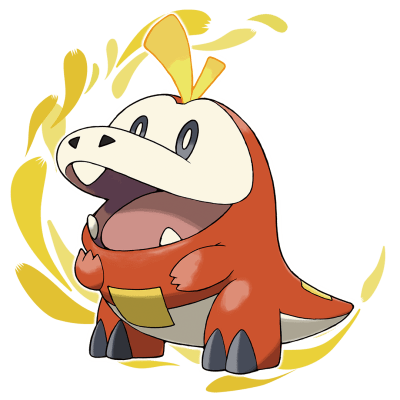 FUECOCO - The Fire Croc Pokémon
Fuecoco is laid-back and does things at its own pace. It loves to eat, and it will sprint toward any food it finds with a glint in its eye.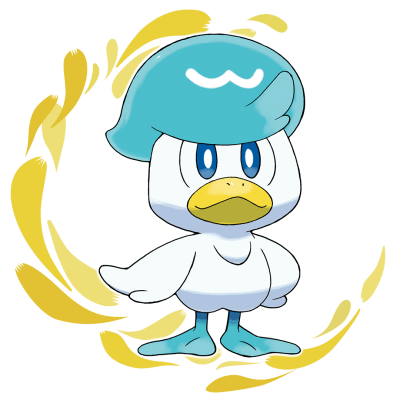 QUAXLY - The Duckling Pokémon
This serious-mannered Pokémon will follow in its Trainer's wake. It's tidy, and it especially dislikes getting its head dirty.
More Pokémon revealed!
The Paldea region is filled with new and exciting Pokémon—including a pair of form-shifting Legendary Pokémon that can carry you over land, water, and air!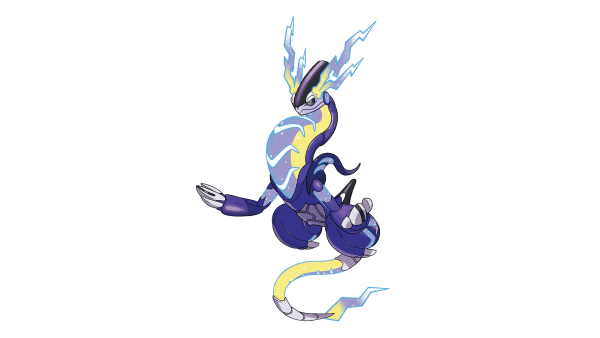 Miraidon
A Legendary Pokémon you can meet in Pokémon Violet.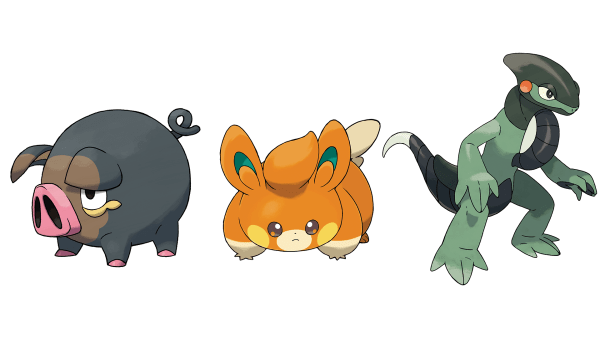 New Pokémon
Check out new Pokémon such as Lechonk, Pawmi, and Cyclizar!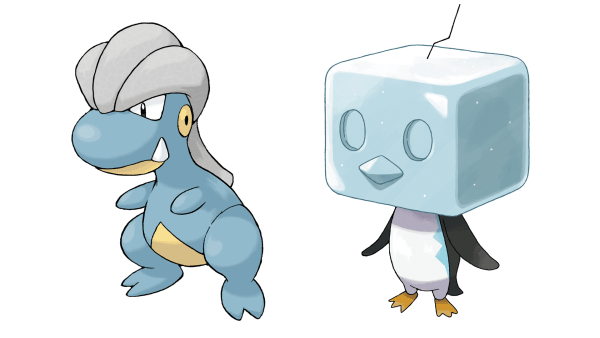 Exclusives
Certain Pokémon only appear in Pokémon Violet—like Bagon and Eiscue!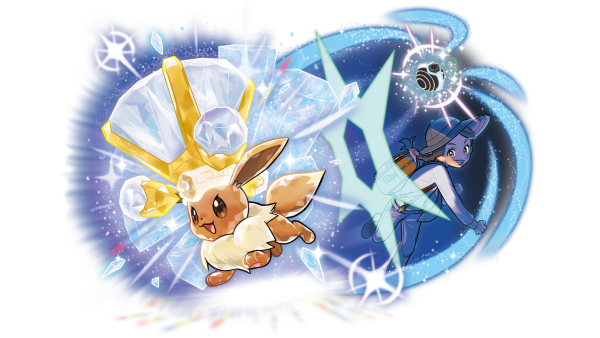 Encounter Pokémon that shine and glimmer thanks to the Terastal Phenomenon
Pokémon in the Paldea region have the ability to Terastallize to gain special power. Terastallizing holds the key to victory or defeat in battles in the Paldea region.
New friends to meet
Here are some of the exciting people you will encounter in Pokémon Violet.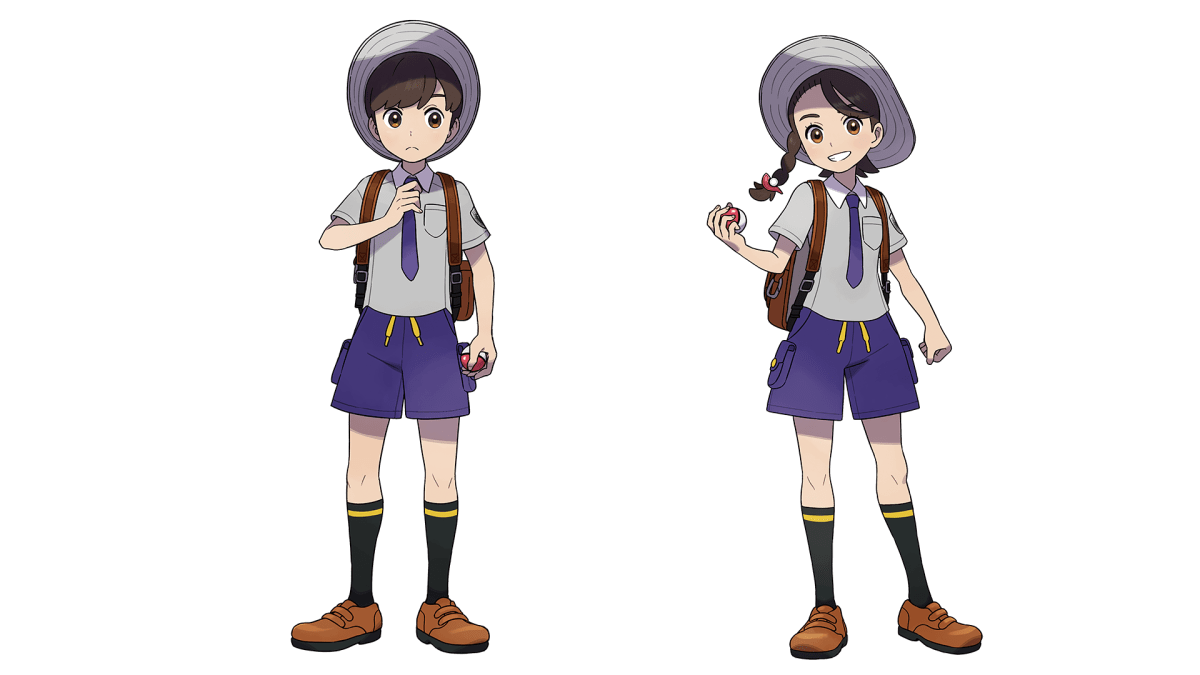 Main Characters
You'll set off on your adventure as one of the main characters.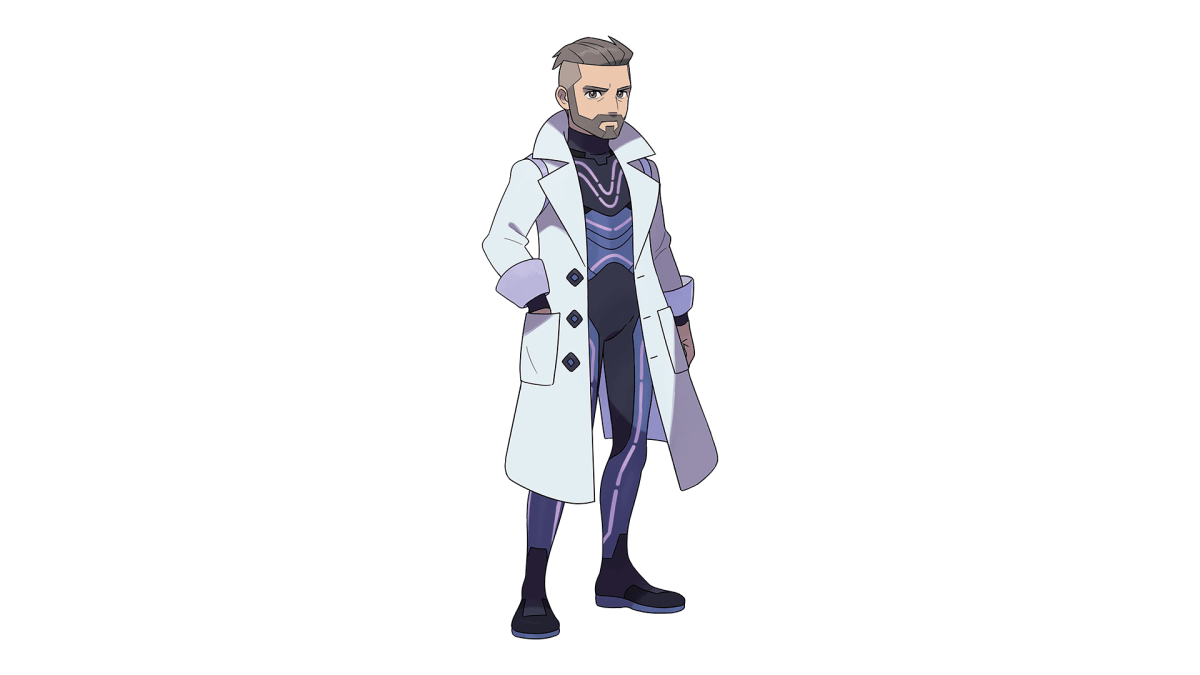 Professor Turo
For the first time in the series, one of two different professors will appear in your game depending on the version you choose to play. In Pokémon Violet, you will meet Professor Turo.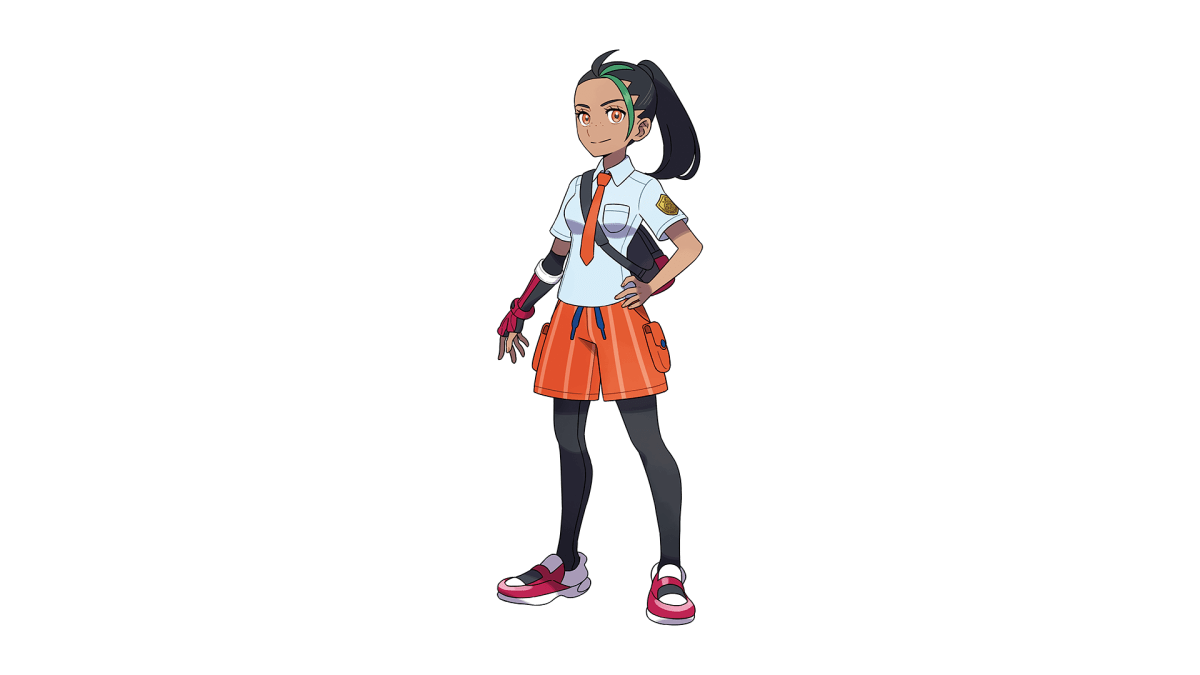 Nemona
Your friend, Nemona, is an experienced Pokémon Trainer and serves as a reliable guide for you on your adventures.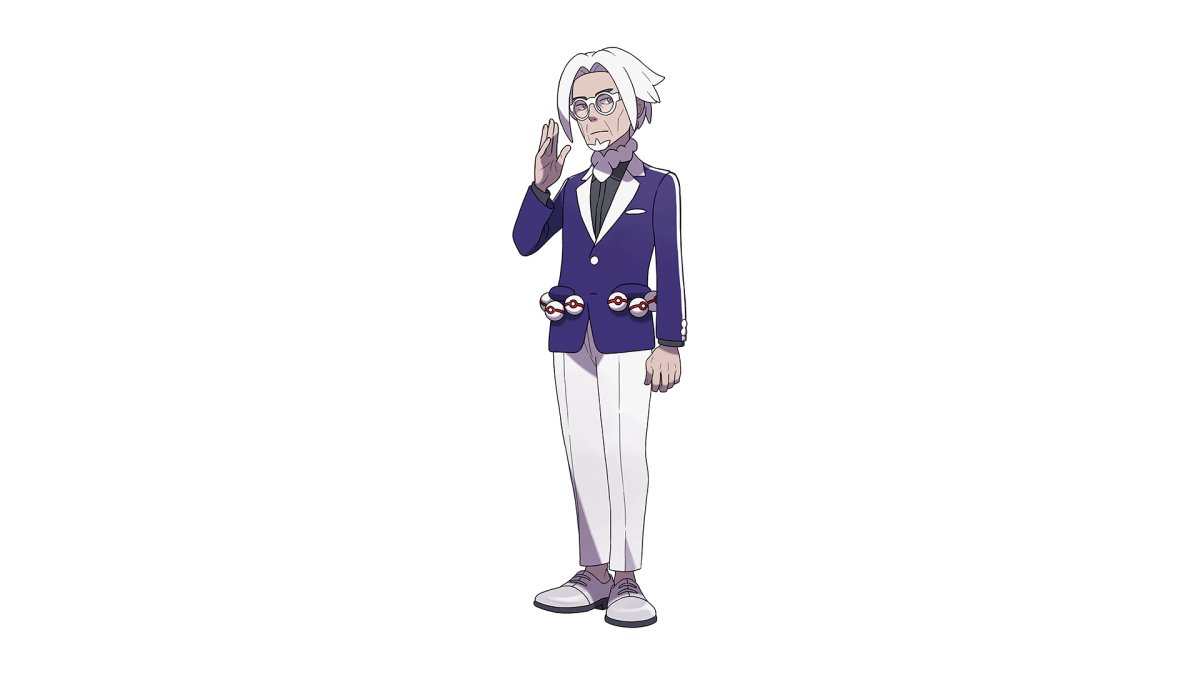 Clavell
He acts as the director of the academy, and since you're a new student, he will teach you many things about your school.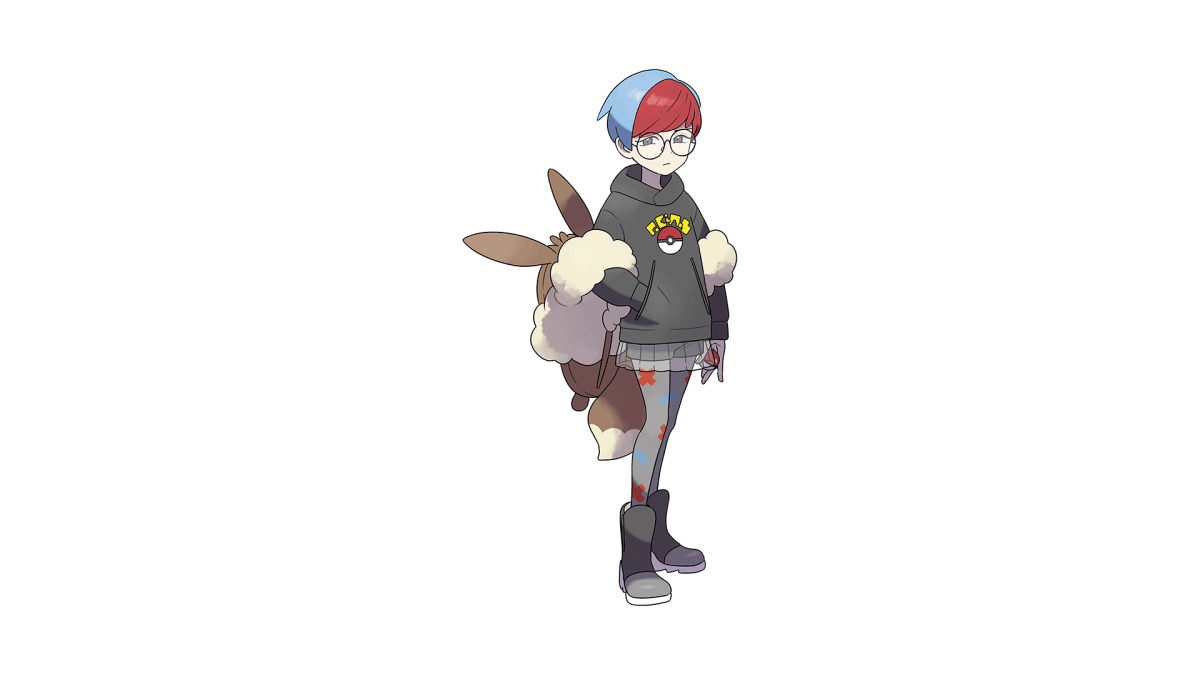 Penny
Penny has a bit of a shy personality, and for some reason, she doesn't seem to come to the academy very often.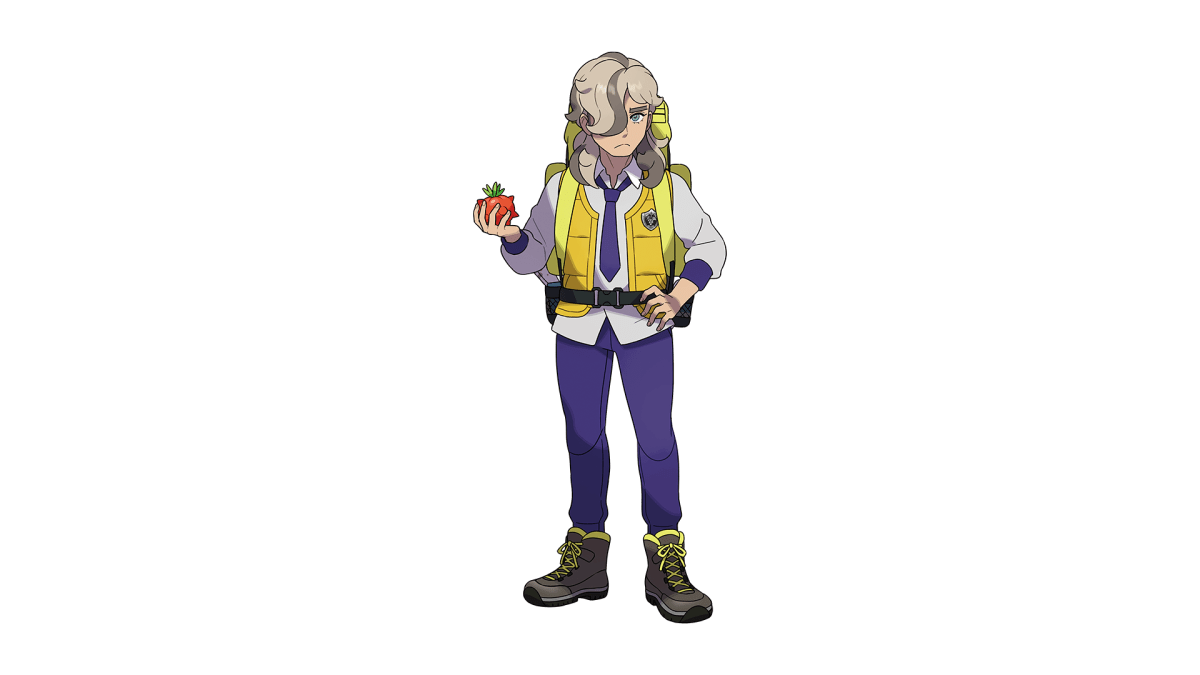 Arven
Arven is an upperclassman at the academy. He's good at cooking and is researching healthy recipes that can help Pokémon feel better.
Even more fun with multiplayer
Discover new Pokémon and explore unfamiliar areas with your friends and family!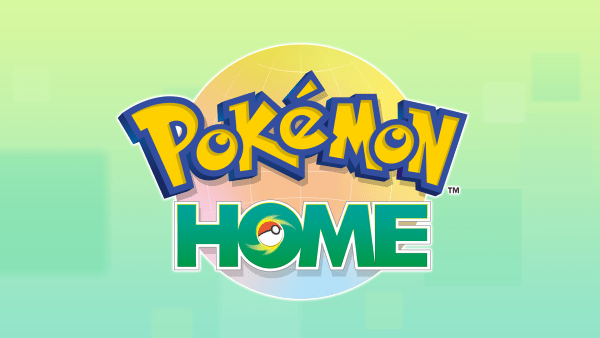 Pokémon HOME
With Pokémon HOME, you can move Pokémon between compatible games, trade Pokémon on the go, and more!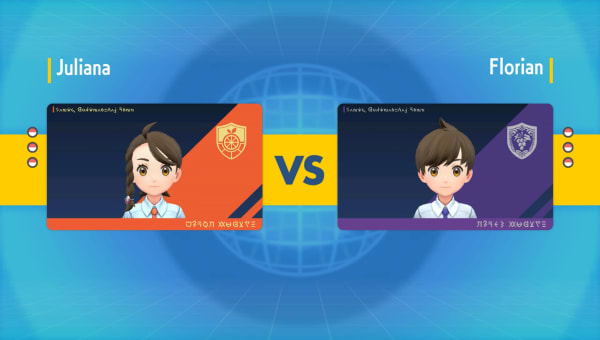 Poké Portal
Along with series staples, such as trading and battling** Pokémon, you will be able to explore the various locations of the region in these games with other players.
Additional games and systems required for multiplayer mode. Games and systems sold separately.
Software update required. Any Nintendo Switch Online membership (sold separately) and Nintendo Account required for online features. Membership auto-renews after initial term at the then-current price unless canceled. Not available in all countries. Internet access required for online features.
Bonus items
Receive a special Pikachu as an early-purchase bonus!
A special Pikachu will be gifted to early purchasers of either the Pokémon Scarlet or Pokémon Violet game.
This Pikachu has two unique characteristics:
1. It knows the move Fly, which it normally cannot learn.
2. Its Tera Type is Flying.

You can receive it by choosing Get via internet in the Mystery Gift* feature in your game, up until Tuesday, February 28, 2023. This special Pikachu can be received in either the physical or digital version of either game.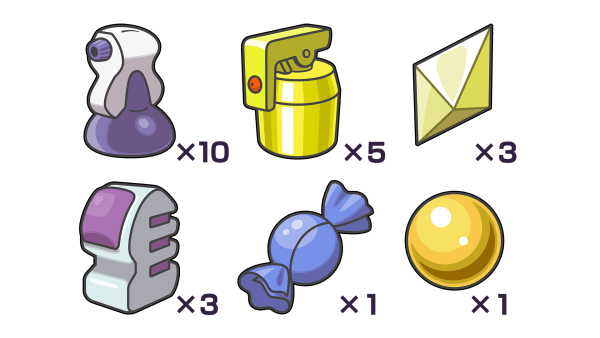 Download the digital version for an Adventure Set!
If you purchase and download the digital version of the Pokémon Scarlet or Pokémon Violet game by Tuesday, February 28, 2023, you'll receive a code** that can be redeemed through the Mystery Gift* feature for the Adventure Set, which includes items that will come in handy on your adventure with your Pokémon! The Adventure
Set contains

Potion ×10
Full Heal ×5
Revive ×3
Ether ×3
Rare Candy ×1
Nugget ×1
The code will be valid through Tuesday, March 7, 2023.