Let's Get Things Moving!
When it comes to processing, impatience is a good thing. The 11th Gen Intel® Core™ processor makes everything that much faster, so you spend less time waiting and more time doing. HD movies? Easy! The Intel® Iris® Xe paints your favourite content in amazing colours, sending graphics performance through the roof.
Make the Switch
from 5 to 6
Join the Wi-Fi 6 revolution to enjoy network speeds of up to 2.7 times faster than previous generations.
That means you get to upload and download files up to an incredible 2.4 Gbps! Move into a faster internet future now.5
Wi-Fi 6
2400 Mbps (2.4 Gbps)
Binge-it
battery
Need a whole day's worth of battery power to keep you going? Thanks to the massive 56 Wh6 battery in HUAWEI MateBook D 14, you can get 10.5 hours of HD video playback7 from a single charge. That's enough to binge-watch plenty of your favourite shows and still have some in reserve.
Super Device8
Standout Productivity
Drag-and-Drop for Multi-screen Collaboration
Super Device facilitates seamless cross-device collaboration, allowing a vast array of smart devices to function as one cohesive unit. To form a Super Device, open the control center on your laptop, access the Super Device screen, and drag and drop to connect the devices.
Phone Collaboration
Multiple Phone App Windows
Open up to three phone app windows at the same time on the laptop screen, to multi-task away with ease.
Direct File Access
Access phone files directly on the laptop, with all of the edits automatically saved back on your phone, and transfer documents and images between your phone and laptop simply by dragging and dropping them.
Effortless Cross-Device File Transfers
Transfer files between the laptop and connected devices9 in literally the blink of an eye.
Cross-Device Searching
Search for and find files and images on a connected device, directly from the device on hand10.
Partner up with Other Devices
HUAWEI MatePad
Boost Efficiency with an Extra Screen11

HUAWEI MateView
Wireless Projection without Losing Resolution12

Pop-up Pairing,
Instant Connections
Devices such as earphones, speakers, mouses, keyboards, and printers are detected as soon as they are placed close to the computer. Automatic pop-ups facilitate blazing-fast connections14.

Take Charge of
Your Power
Keep your power in your pocket. The 65 W USB-C charger for HUAWEI MateBook D 14 is light and compact enough to slip easily into your pocket, while powerful enough to provide 2 hours' MateBook use from a quick 15-min charge15. The cable provided is USB-C compatible on both ends, allowing convenient fast data transfers on-the-fly, and supporting SuperCharge16 for your Huawei smartphone.
Enliven Your Ears
HUAWEI MateBook D 14 rewrites the rule book when it comes to sound. Its custom audio algorithms provide truly pristine surround sound that washes over you like a cool, breathtaking wave. Forget laptop sound, this is MateBook sound.
One-Touch,
All-Access
Your finger is your passport to fully access HUAWEI MateBook D 14. Press the Fingerprint Power Button at the top right of the keyboard and it will read your fingerprint, to power on and log you in instantly. The faster and more secure way to start up.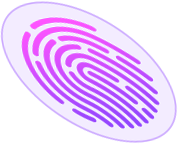 Ports Aplenty

Don't be frustrated by not finding the port you need. HUAWEI MateBook D 14 has all you need and more.
Secure Pop-up Webcam
Activates only when your press it to pop-up. Putting your privacy at your fingertips
Go Turbo with Fn+P
The Fn+P hotkey allows you to change between Performance Mode15, for powering intensive gameplay or professional-level video editing, and Standard Mode, which carefully manages power consumption and reduces fan noise. The full-sized backlit keyboard turns your HUAWEI MateBook D 14 into an all-hours, all-purpose standout.
Tried, Tested,
and Proven
We subject HUAWEI MateBook D 14 to rigorous quality testing, so you can be sure that it's equipped to handle whatever life throws at it.